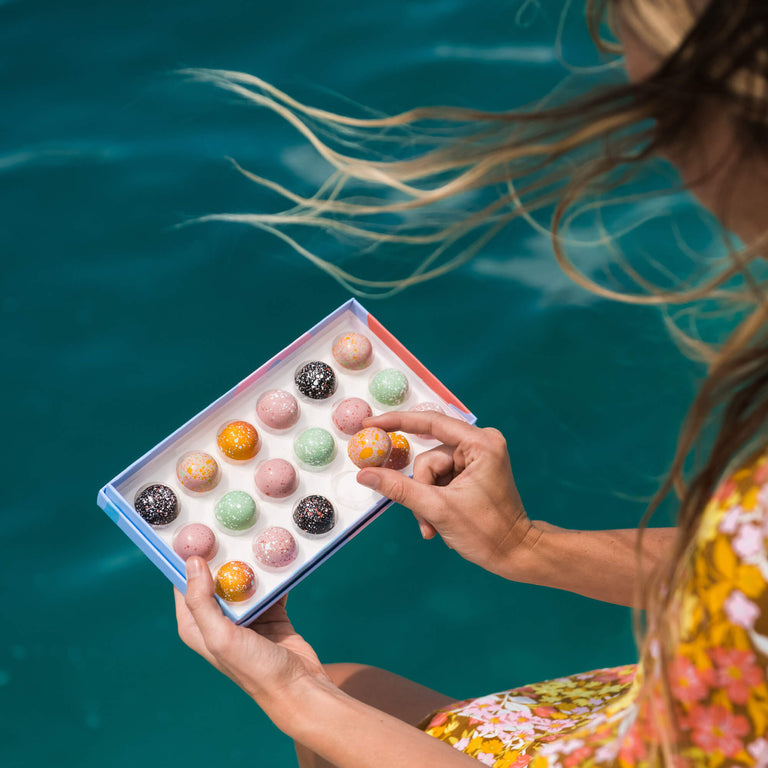 Voyager Blue 18-piece
Regular Price
Sale Price
$50.00
We invite you to take a flavorful journey through an enticing suite of tropical flavors.
Our Voyager Blue assorted chocolate collection contains 18 pieces of artisan chocolates. Each box contains: 3 Liliko'i Caramel, 3 Hawaiian Sea Salt Caramel, 3 Macadamia Praline, 3 Guava Caramel, 3 Macadamia Blossom Honey Caramel, and 3 Kona Coffee Caramel bon bons.
Due to the delicate nature of the bon bons, please consume within 3 months to ensure the best experience.
Chocolates are best stored in a cool, dry place at approximately 65 degrees.
See What Our Customers Are Saying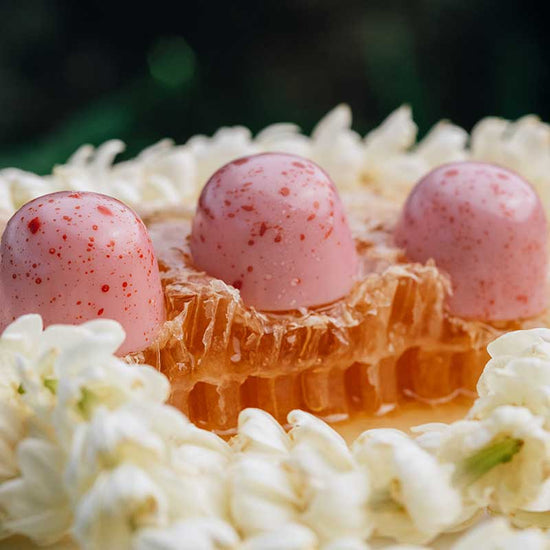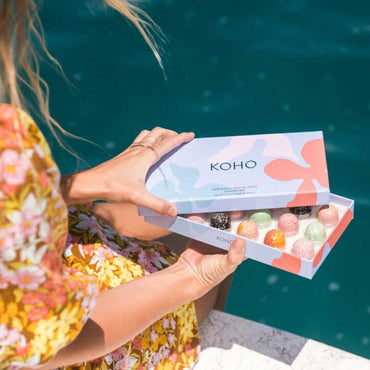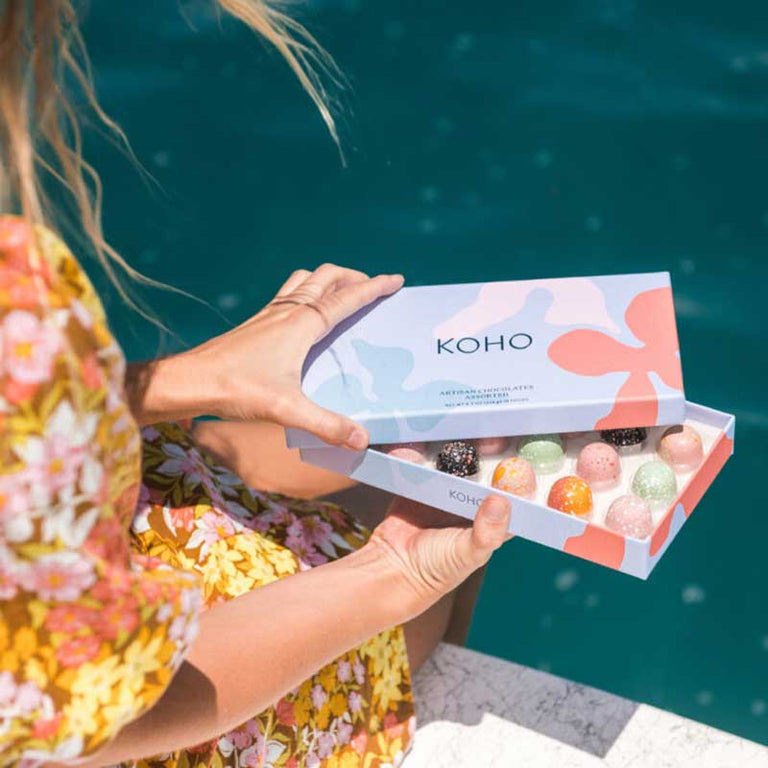 "I was gifted the KOHO Lilikoi Caramel set for Christmas. Smooth and delicious Lilikoi Caramel enclosed in a chocolate shell. I highly recommend!"
— CI —
One Bite and Your Voyage Begins